Commercial Property Management
At Herb Liverett Companies, Inc. we have effectively determined market rents, negotiated leases with creditworthy long term tenants, developed detailed scopes of work, bid out and improved spaces in accordance with current building codes and ADA regulations, managed the tenants in accordance with the terms of the leases, including annually reconciling operating expenses, provided maintenance, repair and replacements as necessary and communicated the same effectively to the Tenants and the Owners since 1994.
In the back ground, we have provided to the property Owner, monthly reporting, geared to the Owner's requirements, which is available 24 hours per day, including historical data, which provides a clear picture of the monthly activities.
Through our balanced success-based management style, our high lease renewal rate extends the life of the Owner's tenant improvement investment which relieves the Owner from receiving that communication of the need to re-improve the space for a replacement tenant. However, when the time does arrive to re-improve the space, we are prepared to develop the scope of work, bid out the project and have the improvement completed by licensed contractors at the best price.
We cut our teeth on build-outs, leasing and managing commercial, industrial, and retail spaces. Bring us our hard to lease space, bring us our problem property, we will use our best efforts to develop an agreed to plan to create or increase your NOI.
We strive for excellence by offering quality service. It is our aim to assist clients by providing them with the best commercial property management Sacramento service. At, Herb Liverett Companies, Inc. we use our best efforts to create a stable NOI for a healthy and long term relationship.
Should the need arise (and it has from time to time) we can step in and help our tenants navigate through issues that can effect their business operations. Our tenants are our customers and we are clearly aware of that. With out their rents we are all out of business. We are available at short notice to help our tenants work through a problem to keep their businesses moving forward.
Our business model is developed on experience. Enjoy the financial benefits of property ownership without the headaches that come with it. Call our office in Sacramento, CA today to talk commercial property management services. We will get it under control.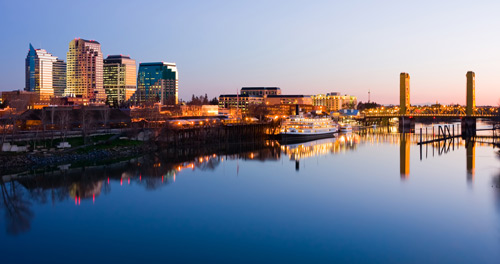 DISCOVER SACRAMENTO
The demand for Sacramento real estate has seen an increase by investors and homebuyers from the Bay Area seeking more affordable homes and commercial property. Respectively, Bay Area buyers are helping maintain Sacramento Real Estate in good shape, so the increase in prices is a good indicator. Sacramento's connectivity to the Bay Area is getting deeper and deeper. More Baby Boomers are going to migrate to the Valley (to retire) and more young people, as they decide to start families, will find Sacramento an attractive place to put down roots.
AREAS WE SERVE
Sacramento
El Dorado County
Yolo County
Placer County
Yuba County
Auburn
Folsom
Woodland
Yuba City
San Joaquin County
Stanislaus County
Solano County
Sutter County
Amador County
Nevada County
Bonneville County
Idaho
Get A Free Management Quote