Residential Property Management
Effortless Residential Investment Property Ownership
We have been serving owners and investors by providing professional property management services to Owners of single family or multi-family properties since 1994, and have created an excellent reputation and are considered a leader in the industry for delivering consistent, dependable service. Our team has a clear understanding of the expectations of our Tenants and our Owners and strives to exceed their expectations.
When your investment property is handled by experts the stress of ownership is eliminated. For many investors, their real estate investment is their sole source of income. To prevent interruptions in income due to insufficient maintenance practices, Herb Liverett Companies, Inc. has a dedicated team to address the maintenance and repair details. It's been time and again, proper property maintenance practices clearly extends the life of your asset.
Our team keeps a record of each and every maintenance detail ranging from routine maintenance to emergency repairs. The foremost goal of our team is to optimally handle each and every aspect of your residential property. We are known for consistently providing excellent customer service and keeping the communication channels open. Our team is highly educated, devoted and detail oriented. Our mission is to fulfill the needs and expectations of our clients.
At your request, we can customize a plan to meet your objectives. The managers handling our residential property management service undergo routine training programs to stay updated to maximize return on your investment.
Our team is forward thinking. We work to stay ahead of the issues and strive to attain timely goals. Every client is important to us and we sincerely believe in providing residential property management services of the highest quality. Our team monitors the changing laws and works to keep our the team informed of changing rules and regulations.
Trust your rental property to the professionals. Contact Herb Liverett Companies, Inc. today (916) 485-5575 for more information about our property management services.
The Benefits of using Herb Liverett Companies, Inc.
No Hassle Complete Management of Your Asset
24 Hour Owner Access to Current and Prior Period Reports
Direct ACH Deposit of Monthly Draws
Full Service Payables and Receivables Management
Industry Leading Marketing Tools for Minimal Vacancy
24/7 Prompt In House Maintenance Response to Tenant Service Requests
Scheduled Property Inspections to Minimize Surprises
Complete Management of Tenants from Move in to Move out
What we do as your Sacramento property manager:
Fill Vacancies
Advertise Your Rental
Handle Tenant Inquiries
Background and Credit Investigations
Tenant Application Processing
Lease Negotiation and Signing
Full Service Repairs and In House Maintenance
Rent Collection
Payables Processing
Accounting
Coordinate Evictions as Needed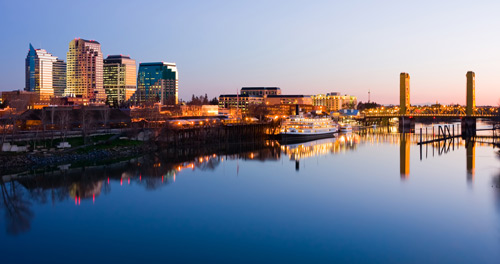 DISCOVER SACRAMENTO
The demand for Sacramento real estate has seen an increase by investors and homebuyers from the Bay Area seeking more affordable homes and commercial property. Respectively, Bay Area buyers are helping maintain Sacramento Real Estate in good shape, so the increase in prices is a good indicator. Sacramento's connectivity to the Bay Area is getting deeper and deeper. More Baby Boomers are going to migrate to the Valley (to retire) and more young people, as they decide to start families, will find Sacramento an attractive place to put down roots.
AREAS WE SERVE
Sacramento
El Dorado County
Yolo County
Placer County
Yuba County
Auburn
Folsom
Woodland
Yuba City
San Joaquin County
Stanislaus County
Solano County
Sutter County
Amador County
Nevada County
Bonneville County
Idaho
Get A Free Management Quote